Description
October 15 to October 29, 2019
Grades K -6th
1:00-2:00pm 0r 3:00-4:00pm
1st- 1:00-2:00pm- Tie Dye Monsters- Coffee Filters turn into marvelous, multi-colored monsters when you add marker and water.
8th-3:00-4:00pm- Clothespin Cars- Who can make a car that can go the fastest? Come test your skills and build your own clothespin race car.
15th-1:00-2:00pm- Fork Friends- A recent movie featured a character named "Forky". Here's a chance to make your own Fork friend.
22nd- 3:00-4:00pm- Scarecrow- Scarecrows are a sure sign of fall and today we'll make a cute decoration to hang in your home.
29th-3:00-4:00pm- Dancing Witch – Halloween is near and this witch is ready to dance into your Halloween celebration!
Dates and Times
Contact
Venue:
Fletcher Memorial Library
Address:
88 Main Street
Ludlow, VT
Gallery
Related Items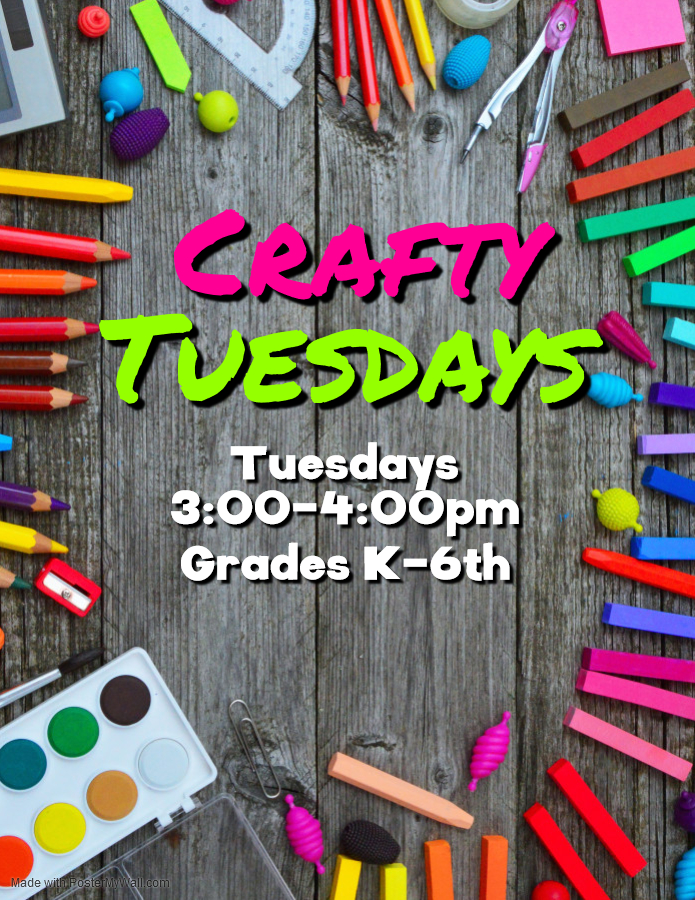 October 15 to October 29, 2019
Grades K -6th 1:00-2:00pm 0r 3:00-4:00pm 1st- 1:00-2:00pm- Tie Dye […]
Fletcher Memorial Library
Ludlow, VT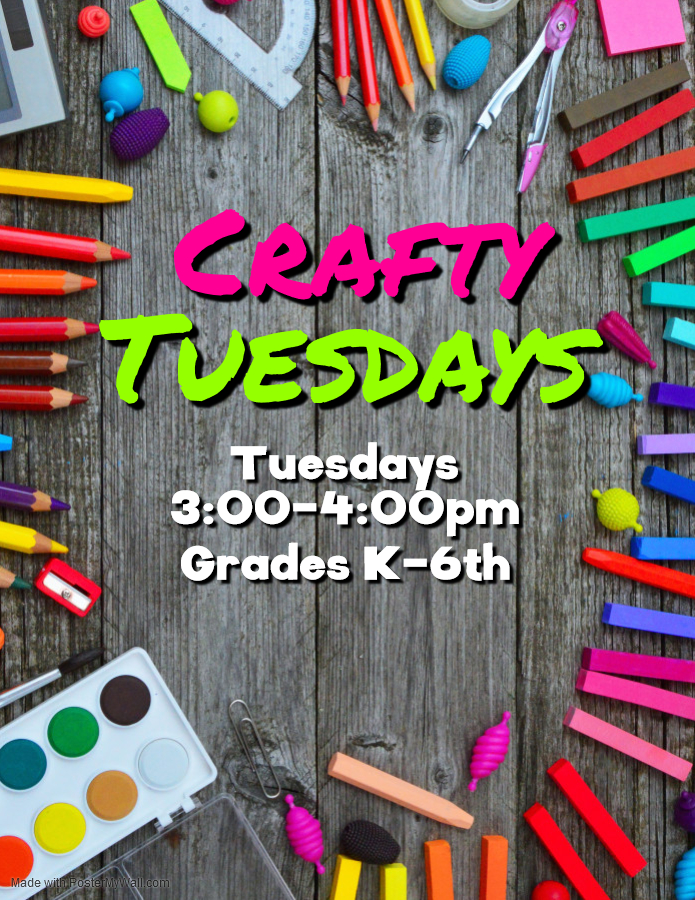 October 16 to November 20, 2019
Children and their caregivers are invited to join us each […]
Fletcher Memorial Library
Ludlow, VT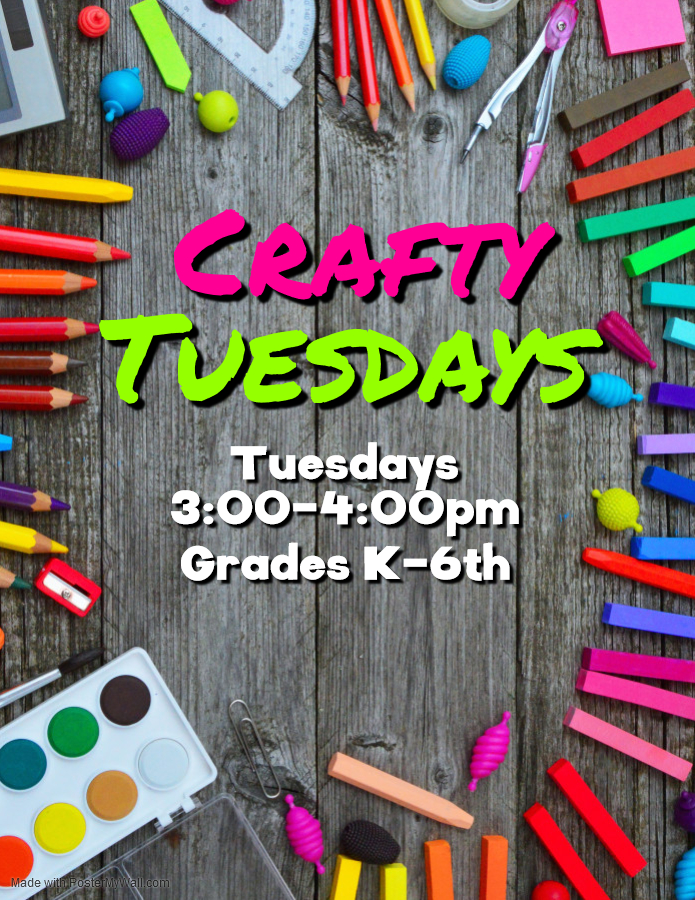 October 25 to October 25, 2019
It's FML's 6th Annual Halloween Party! There will be creepy […]
Fletcher Memorial Library
Ludlow, VT