Description
November 22 to November 24, 2019
Mark your calendars for the 2019 Okemo Ski and Snowboard Swap! The Annual Okemo Ski and Snowboard Swap to benefit Okemo Mountain School is the place to gear up for the winter with new and used gear at great prices. You will find everything you need to get out on the hill this season….skis, snowboards, boots, bindings, helmets, goggles, outerwear, and more! All proceeds go to benefit the OMS in Ludlow, VT.
NEW LOCATION: This year, the Ski Swap has been moved to the Round House at the Jackson Gore Inn at Okemo Mountain.
Also, if you are interested in selling your old gear (please no skis, boots, or bindings older than 7 years), you can sell it on consignment at the swap. 25% of the selling price goes to OMS.
Drop-off Dates and Times- 11/16, 11/17, 11/20, 10am-3pm!
Dates and Times
Contact
Venue:
Jackson Gore Inn at Okemo
Address:
111 Jackson Gore Road
Ludlow, VT
Gallery
Related Items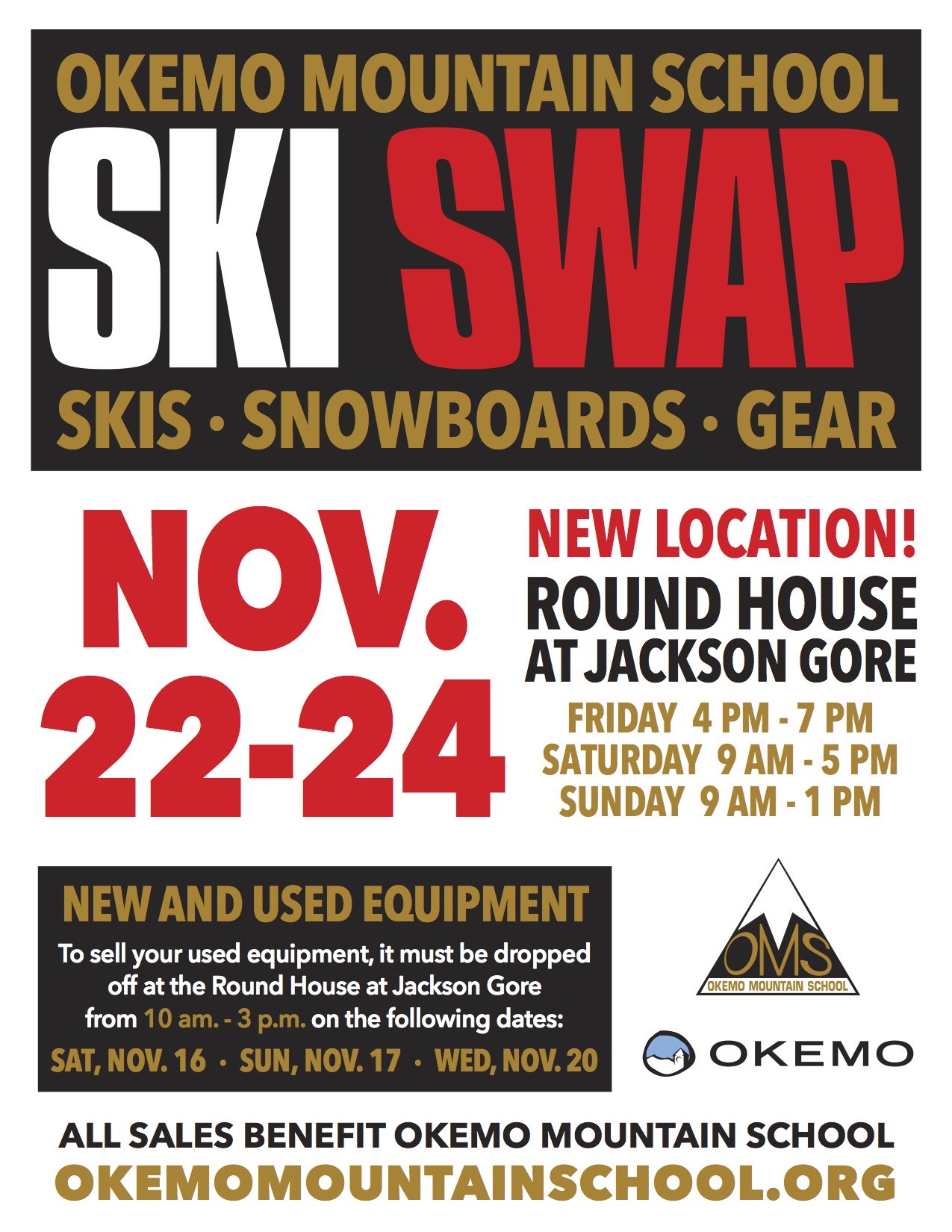 November 22 to November 24, 2019
Mark your calendars for the 2019 Okemo Ski and Snowboard […]
Jackson Gore Inn at Okemo
Ludlow, VT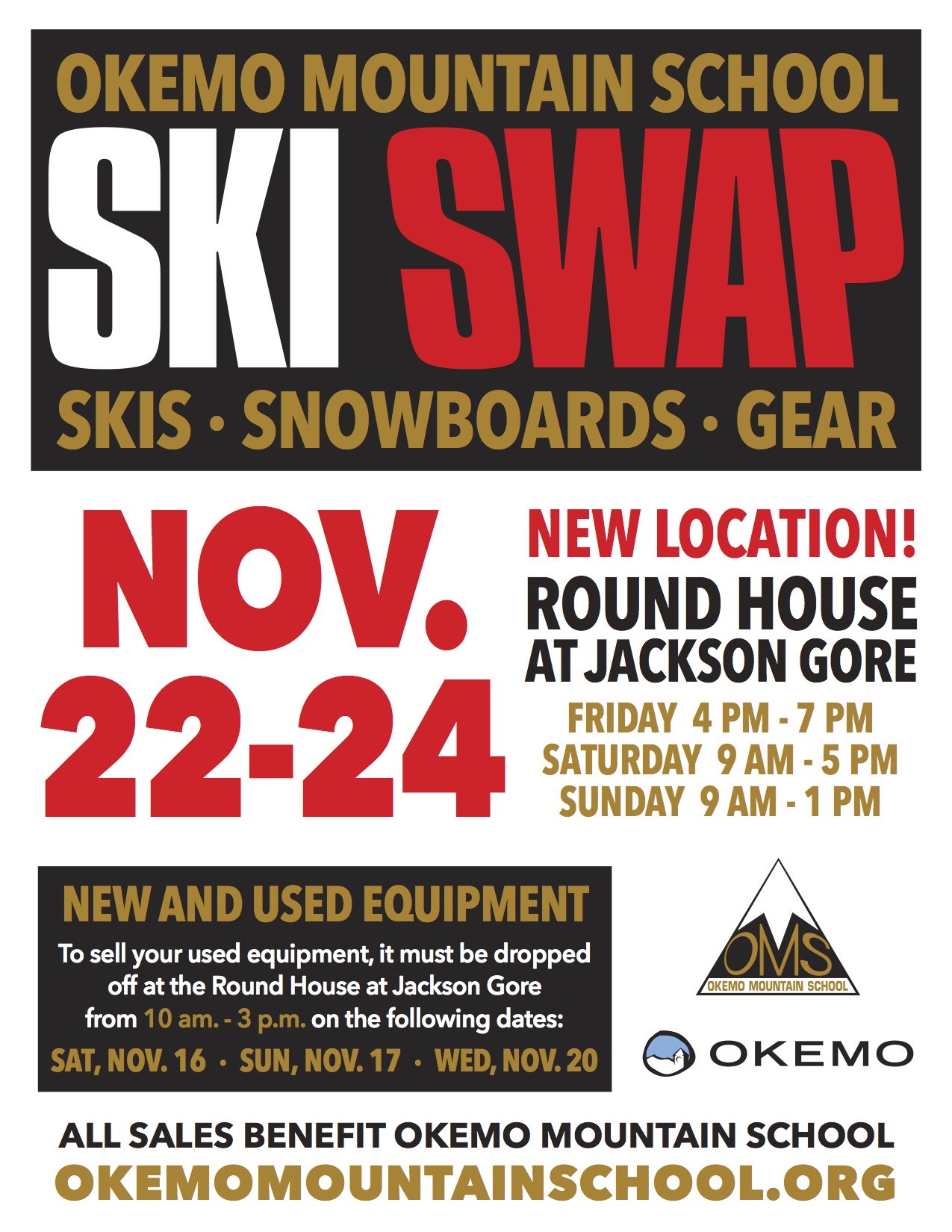 November 29 to November 29, 2019
On November 29, 2019, Okemo Mountain School will be hosting […]
Jackson Gore Inn at Okemo
Ludlow, VT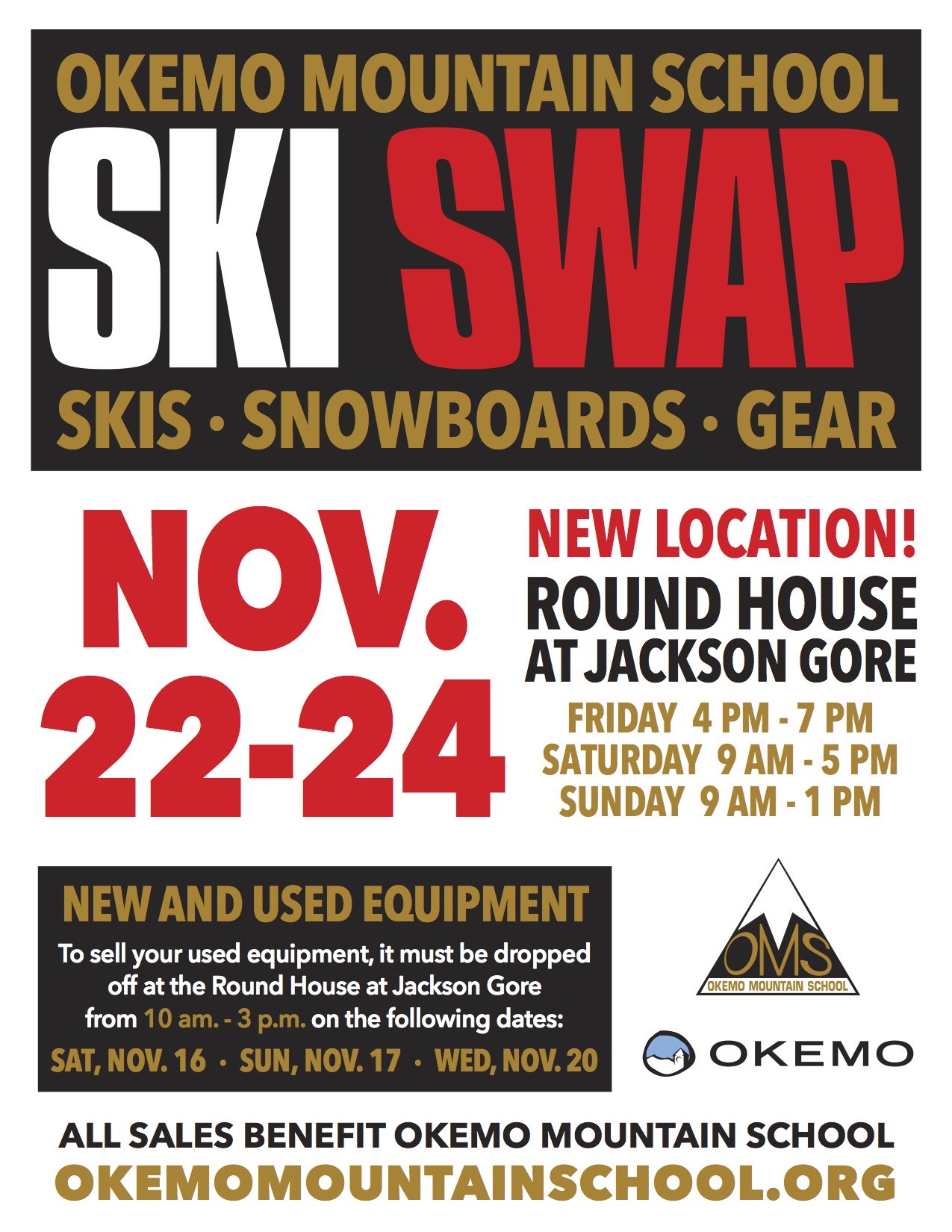 December 31 to December 31, 2019
Midnight arrives early at Okemo! Bring the entire family for […]
Jackson Gore Inn at Okemo
Ludlow, VT