Description
December 7 to December 13, 2019
2019 marks the 20th Annual Holiday Silent Auction at the Fletcher Memorial Library.
We are currently seeking donations of new merchandise, antiques, gift certificates or gift cards, theater tickets, gift baskets, cash and more.
The auction will take place December 2nd-13th, and will culminate with an Open House at the library with live music, refreshments, a visit from Santa and a chance to make your last minute bids. Be sure not to miss the fun!
Dates and Times
Contact
Venue:
Fletcher Memorial Library
Address:
88 Main Street
Ludlow, VT
Gallery
Related Items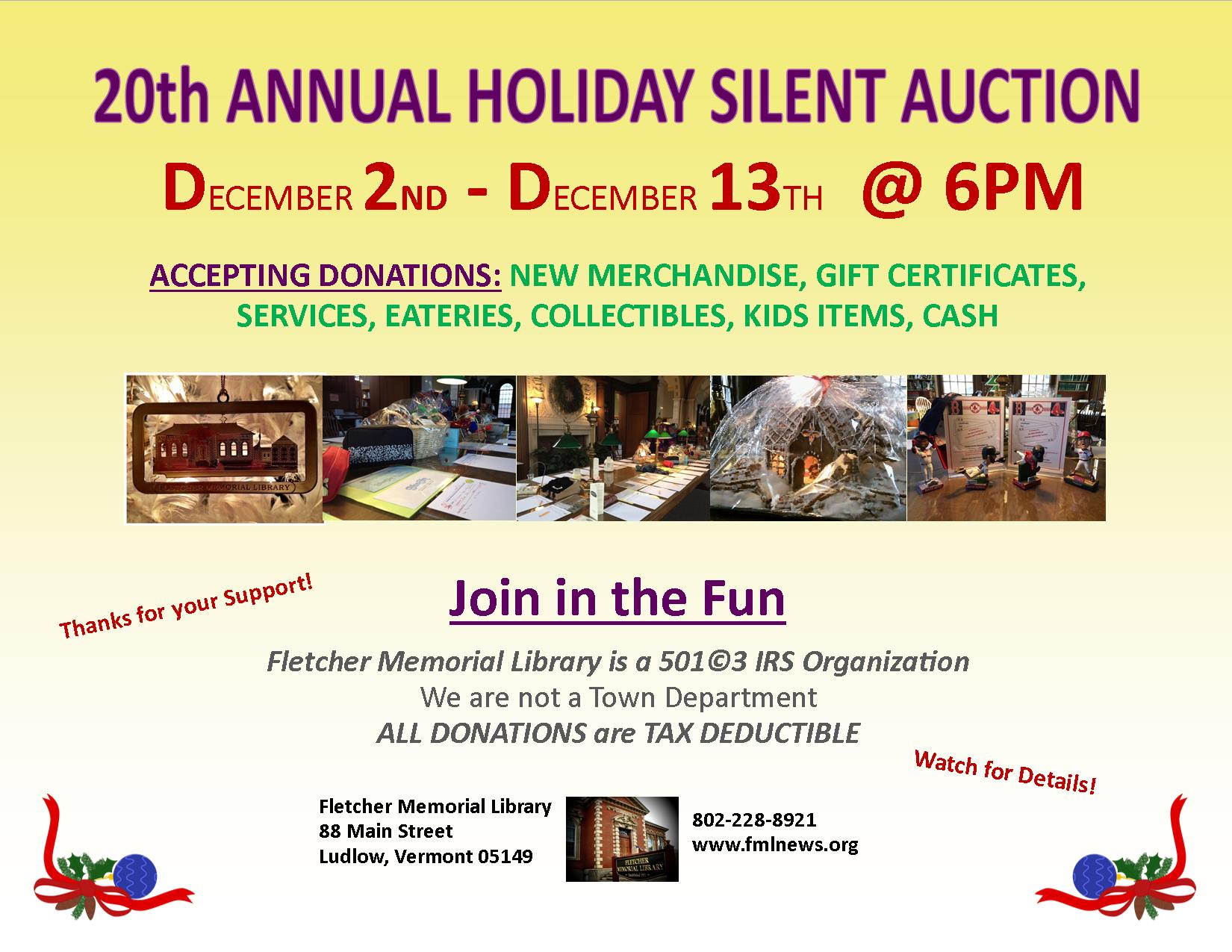 December 7 to December 13, 2019
2019 marks the 20th Annual Holiday Silent Auction at the […]
Fletcher Memorial Library
Ludlow, VT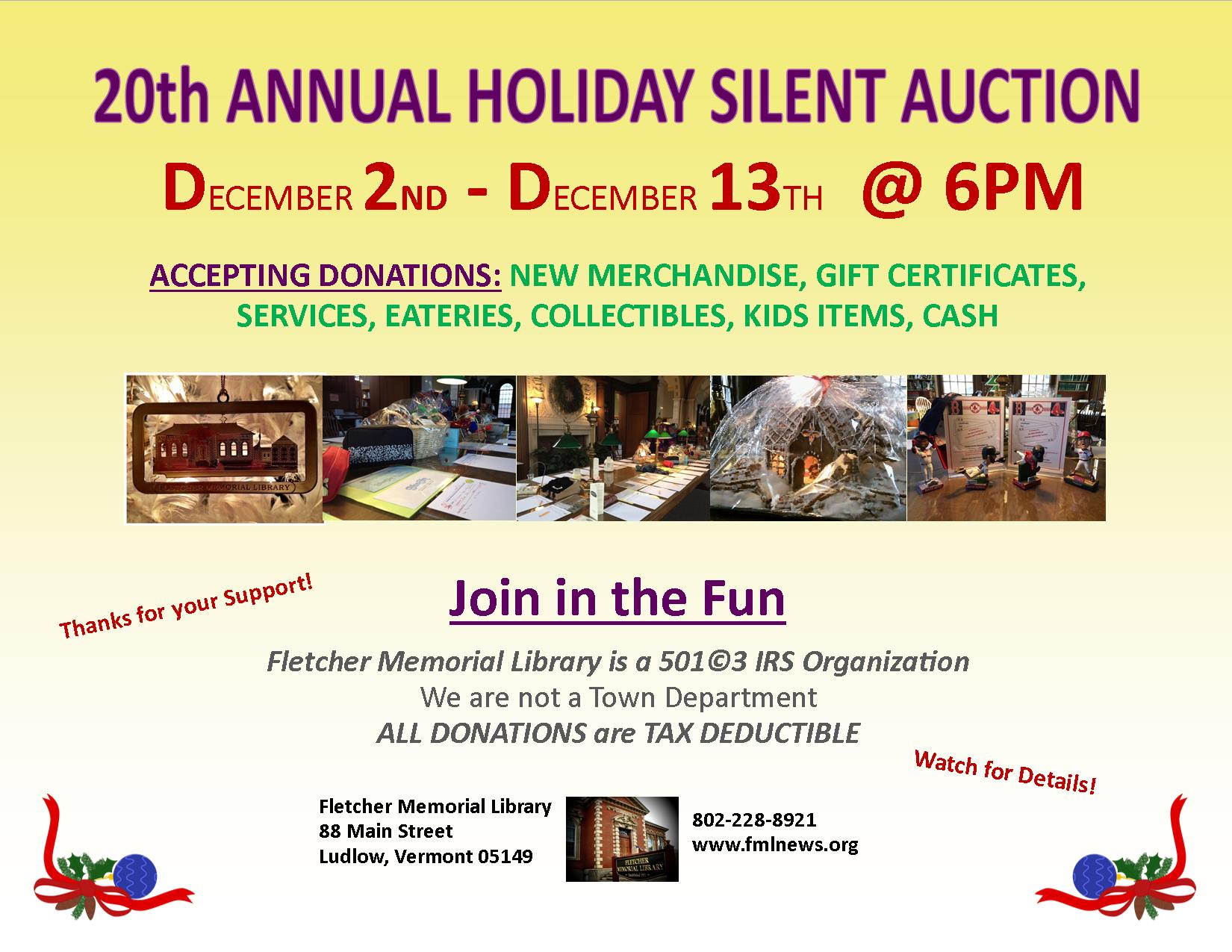 December 7 to December 13, 2019
It's time for the 20th annual Fletcher Memorial Library Silent […]
Fletcher Memorial Library
Ludlow, VT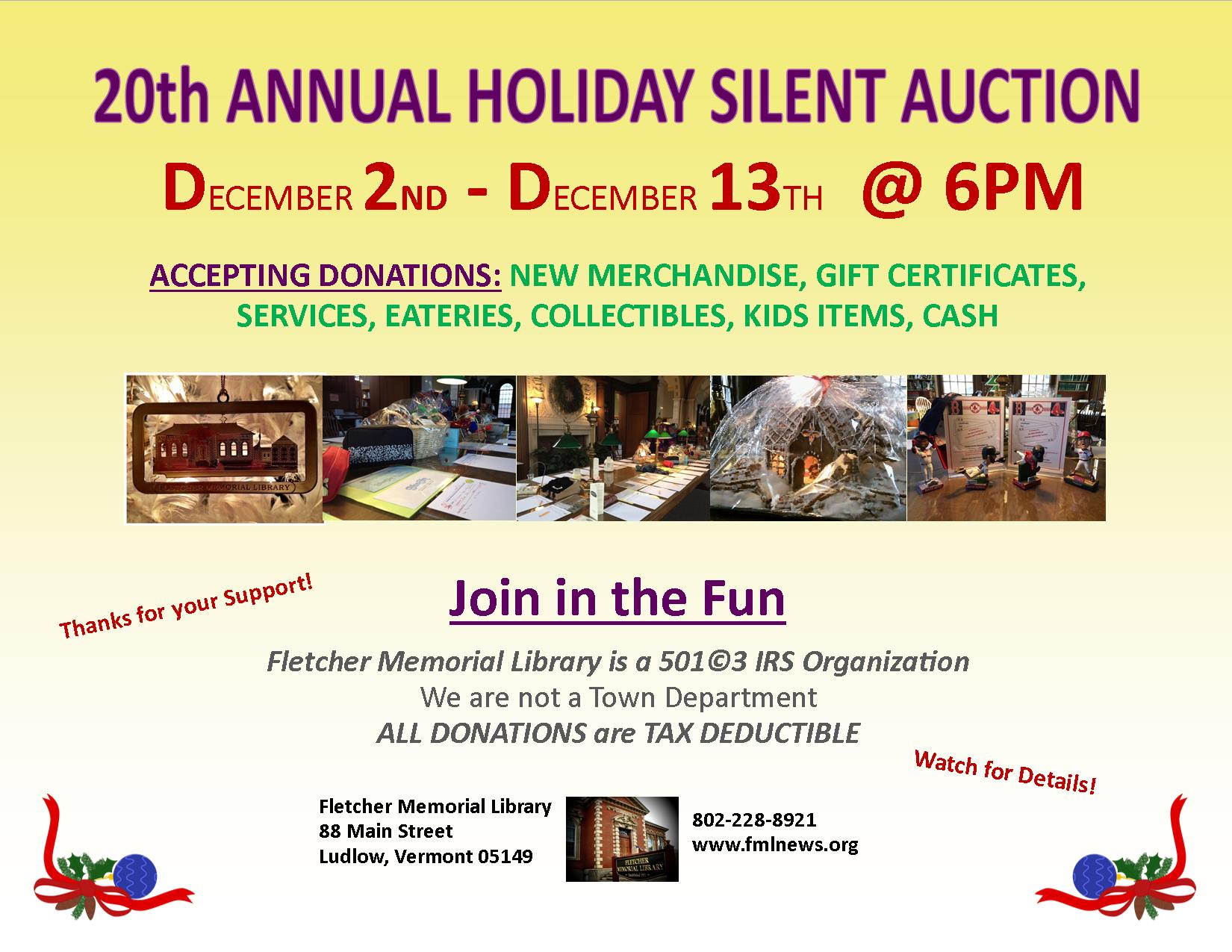 December 7 to December 13, 2019
After a long and hard winter, imagine dangling your feet […]
Fletcher Memorial Library
Ludlow, VT