Description
November 2 to November 27, 2020
OMS will be holding a virtual Swap this year!
Drop off Dates: September 14 – October 19 by appointment only
Online Sale Dates: November 2 – November 27 with pickup by appointment only
We will be accepting skis and snowboards within 5 years of age and competition specific gear for donation only; there will not be any consignment this year. If you have items you would like to donate, fill out the online form https://www.cognitoforms.com/OkemoMountainSchool1/OMSSkiSwapEquipmentDonationSubmission.
Beginning November 2nd, our online store will be live! All items will be prepaid through the online store and received by pickup with an appointment only. ALL SALES ARE FINAL. Shop early to get the best selection! The sale will run until November 27.
Dates and Times
Contact
Venue:
Okemo Mountain School
Address:
53 Main Street
Ludlow, VT
Gallery
Related Items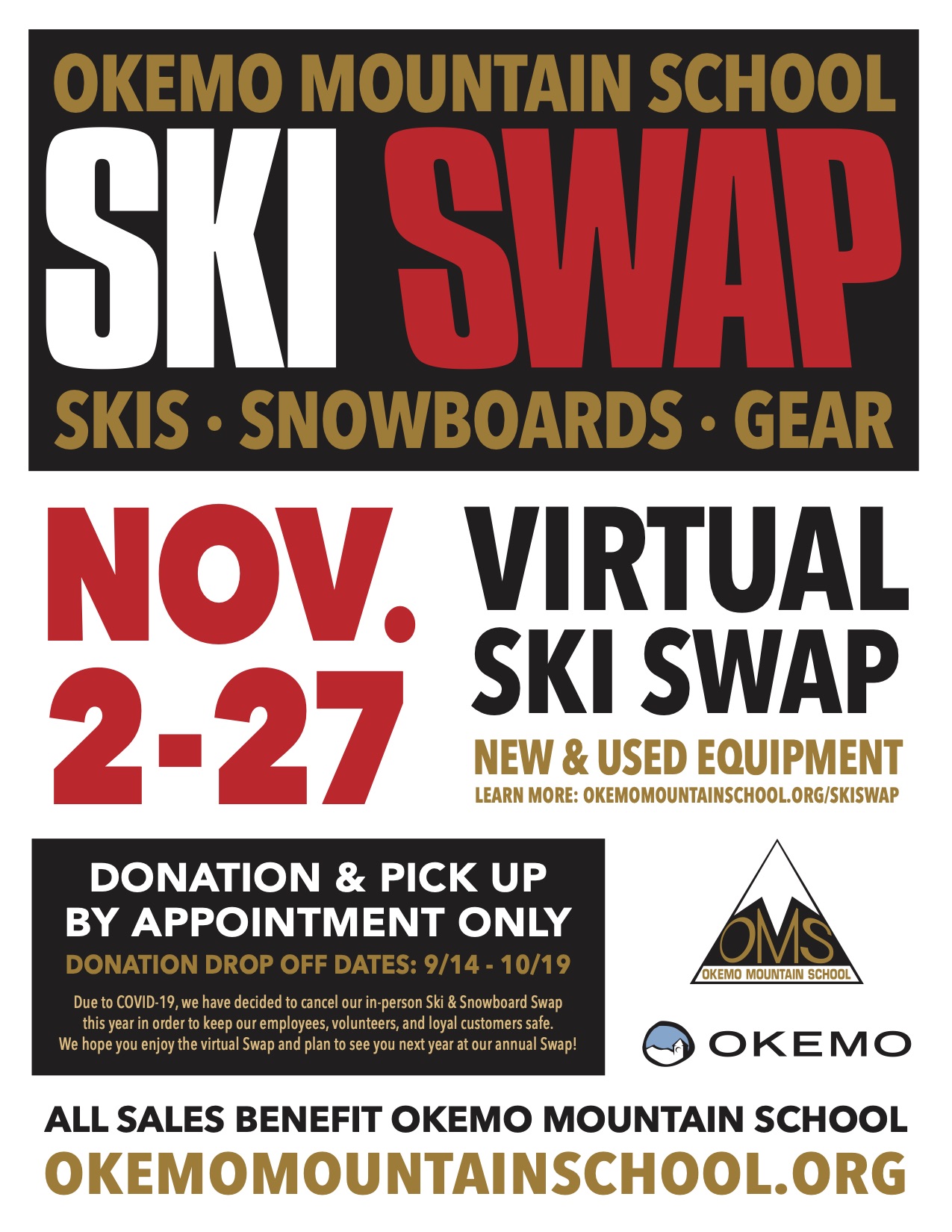 November 2 to November 27, 2020
OMS will be holding a virtual Swap this year! Drop […]
Okemo Mountain School
Ludlow, VT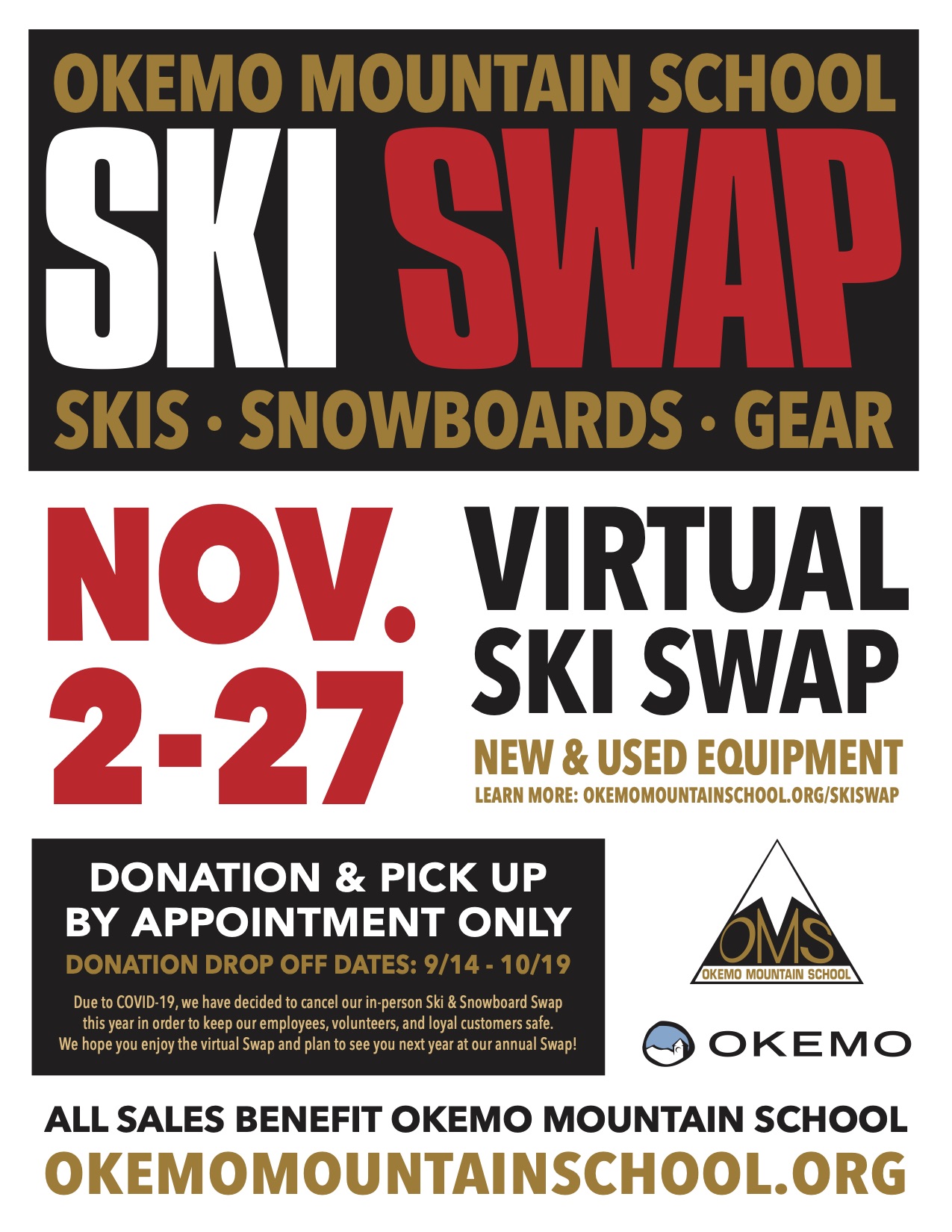 November 26 to November 29, 2020
Due to COVID-19, we have decided to do a Virtual […]
Okemo Mountain School
Ludlow, VT